At Kanreikai Karate of Connecticut we have developed teen and adult programs that help with overall health benefits that include cardiovascular, strength, muscle tone gains and increased flexibility.
Our teenagers learn how to channel their energy in a positive way and develop trust in themselves, also in their decision-making process. Our adult students release stress and reduce overall stress levels by training. They keep progressing and rising above and beyond their initial expectations. Every student makes progress at their own pace within a welcoming and respectful environment and under the guidance of our certified instructors.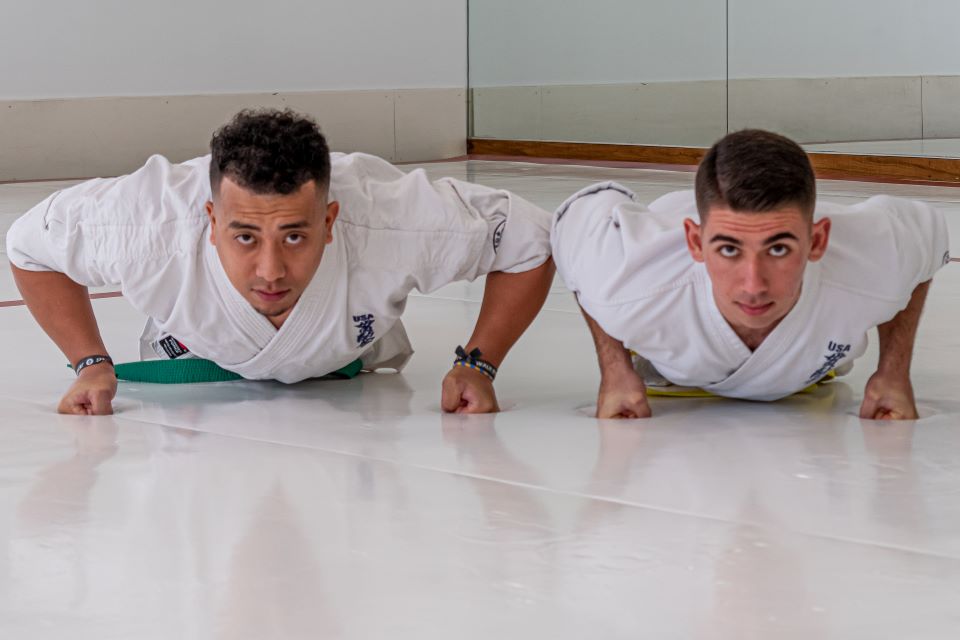 AT KANREIKAI KARATE OF CONNECTICUT…
Come join us and learn karate!
One thing that is true for everyone who wants to learn Karate is we all start off as white belts. What makes us different is we start learning with the desire to make it to our goal becoming black belts. Where students take from there is up to each individual student, come join a lifetime activity and see what you can accomplish!
Focus your energy in a positive way!
Not only like many teenagers, but adults are also trying to find their role in this world. You want to find common ground with others and feel good about yourself. Kanreikai Karate of Connecticut has created a positive environment and outlet to exert all your built-up energy. This will help improve your mental and physical fitness. Joining our dojo gives you a great opportunity to make new friends who share the same interest for karate as you do.
Escape your everyday stresses at each training session!
It is important to have a way of releasing stress from everyday life. Training and practicing our karate not only will help eliminate any frustrations and tensions you were feeling before class, but you will leave the dojo feeling relieved and with a clearer mind at ease. Karate becomes for many people there escape to what they love and makes them feel great!
You will get fit and loose weight!
Joining our classes gets you a cardio and a physical workout through many of our rigorous exercises. All the hard work you put in will improve your fitness level and you will gain cardiovascular capacity, muscle tone, and flexibility. Burning calories will become your new norm leading to weight lost and feeling better than ever thought, all while being supported by your fellow peers.
YOU TRAIN HARD TO REACH BEYOND YOUR LIMITS!
TEENAGERS AND ADULTS CHOOSE TO LEARN KARATE TO GET FIT AND STAY FIT
The pursuit and practice of karate allows teenagers and adults to improve their physical and mental health. The training maintains a good balance for personal mental health by reducing stress, keeping the mind clear of negative thoughts all while developing and maintaining good overall physical health. All of this is accomplished with the support of instructors and colleagues who share the same interest for traditional Japanese martial arts. 
Every student has different physical abilities, they work on their strengths and their weaknesses. They will progress at their own pace, however when students look back, they see the results and want to continue to move forward for continued improvement.