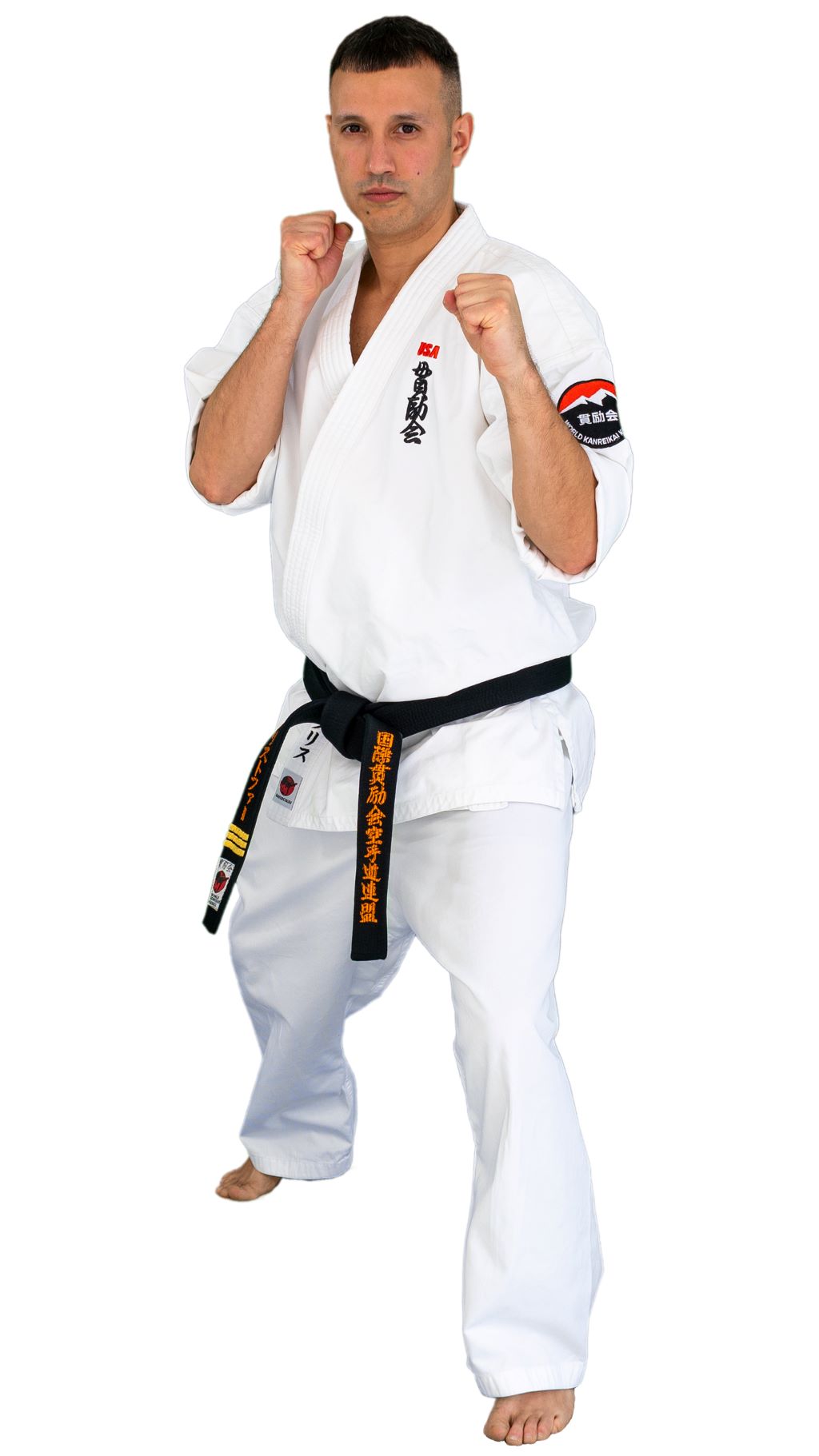 SENSEI CHRIS GONCALVES, 3rd DAN
Sensei Christopher Goncalves has been training under Hanshi Manny Matias, 8th dan, since 1987. Having started karate within the Kyokushin Karate Organization, he followed his instructor when Soshu Shigeru Oyama started his own organization, World Oyama Karate.
At the age of 13, Christopher traveled to World Oyama Karate Headquarters in New York City to complete a "full" black belt promotion test. He was awarded his 1st dan black belt in 1994.
Sensei Christopher pursued his training under the guidance of Hanshi Manny Matias, working to become a knockdown fighter. He began competing at 18 years of age and ended his fighting career at 27. During that time, he competed in many local and international tournaments and became a World Knockdown Fighting Champion.
When Hanshi Manny Matias' Master, Soshu Shigeru Oyama, closed his dojo in New York City and stepped down as Director of the organization in 2004, Sensei Christopher followed Hanshi Manny who then founded the World Kanreikai Karate Organization.
Sensei Christopher has since shifted his focus to teaching karate with the specific goal of sharing his knowledge and experience with as many students as possible. He is committed to perpetuate the practice of Traditional Japanese Contact Karate, a martial art that helps develop the mental and physical strengths of its practitioners. Sensei Christopher is a very empathetic instructor who adapts his teaching to his students. He makes sure that each one understands his instructions and makes progress according to his/her own abilities and objectives.
Based on his engaging personality and his career as a karateka, world knockdown fighting champion, coach and teacher, Sensei Christopher emerges as a trustworthy, talented, and effective Head Instructor at Connecticut Kanreikai Karate school.