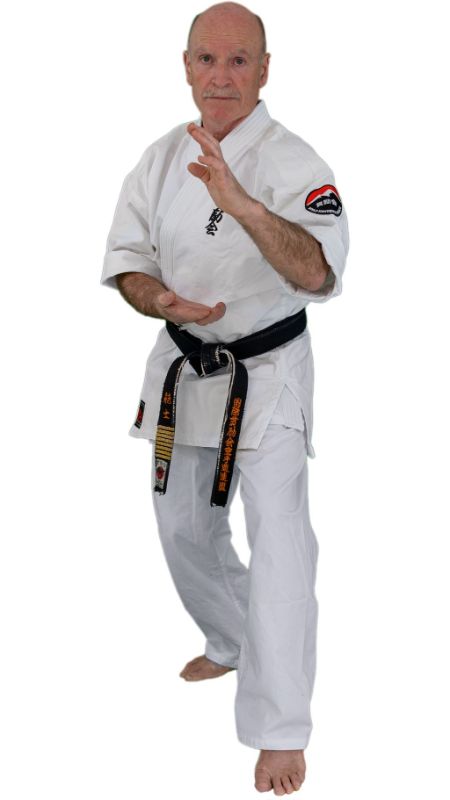 HANSHI MANNY MATIAS, 8th DAN
Hanshi Manny Matias, 8th dan, co-founder and Grand Master of World Kanreikai Karate, has been training students in the United States and Canada since 1971.
During the 1970s and 80s, Manny Matias acquired a solid reputation as a lightweight fighter and a knockdown champion throughout North America. Since then, he has trained many champions for international full contact tournaments.
He is highly regarded in martial arts circles worldwide as both a fighter and a technician in Japanese Karate.
In addition to his numerous awards that he received during his career, Manny Matias has been featured in an international martial arts movie. He was admitted to the U.S.A. Martial Arts Hall of Fame in 2003 where he was named 'Shihan of the Year in Japanese Karate', and in 2014, for achieving the utmost of honors possible, 'Hall of Heroes – Karate Living Legacy / Pioneer Award' for his years of dedication to the martial arts.
In the mid 1980s, Manny decided to follow his master, Soshu Shigeru Oyama and contributed to the foundation and development of the World Oyama Karate Organization. Ranked 4th in the organization, he found himself at the helm of thousands of students.
Manny Matias faithfully followed his master until Soshu Shigeru Oyama closed his dojo in New York and stepped down as Director of the organization in 2004.
Thereafter, Hanshi Manny Matias, Sensei Robert Underhill, Shihan Denis Cordeiro and Shihan Shlomi Levy founded a new organization called "World Kanreikai Karate". It is within this organization that he pursues the teachings of the great Masters Mas Oyama and Shigeru Oyama.